Fluid Six
5. During operations over Europe and North Africa in 1942-43 there emerged what is probably the most nearly perfect fighter formation of the war, the "fluid-six", which is shown at Appendix "A", Figs. 4.(a) and 4.(b). It is a loose formation suitable for freelance fighter sweeps, bomber escort, fighter-bombing, armed reconnaissance, patrols and straffing. It was extremely popular with pilots, particularly newcomers, as there was no "Tail-end-Charlie" feeling, and, if the formation is flown properly, all pilots are "well-up" and in position should a fight be imminent. It is both an offensive and defensive formation, as twelve pairs of eyes are continually searching the sky. It has the great advantage over other formations, that the Flight Commander is always leading his own Flight of six aircraft and thus he can watch carefully the flying discipline, skill and development of his pilots. Since the squadron flies in two sixes ("A" and "B" Flights) it eliminates the "bastard" section of four aircraft found in most other formations when a four is made up of two aircraft from each flight, which is most unsatisfactory. From the illustrations in the Appendix it can be seen that the whole formation is based upon the pair and relies for its success upon team-spirit and co-operation.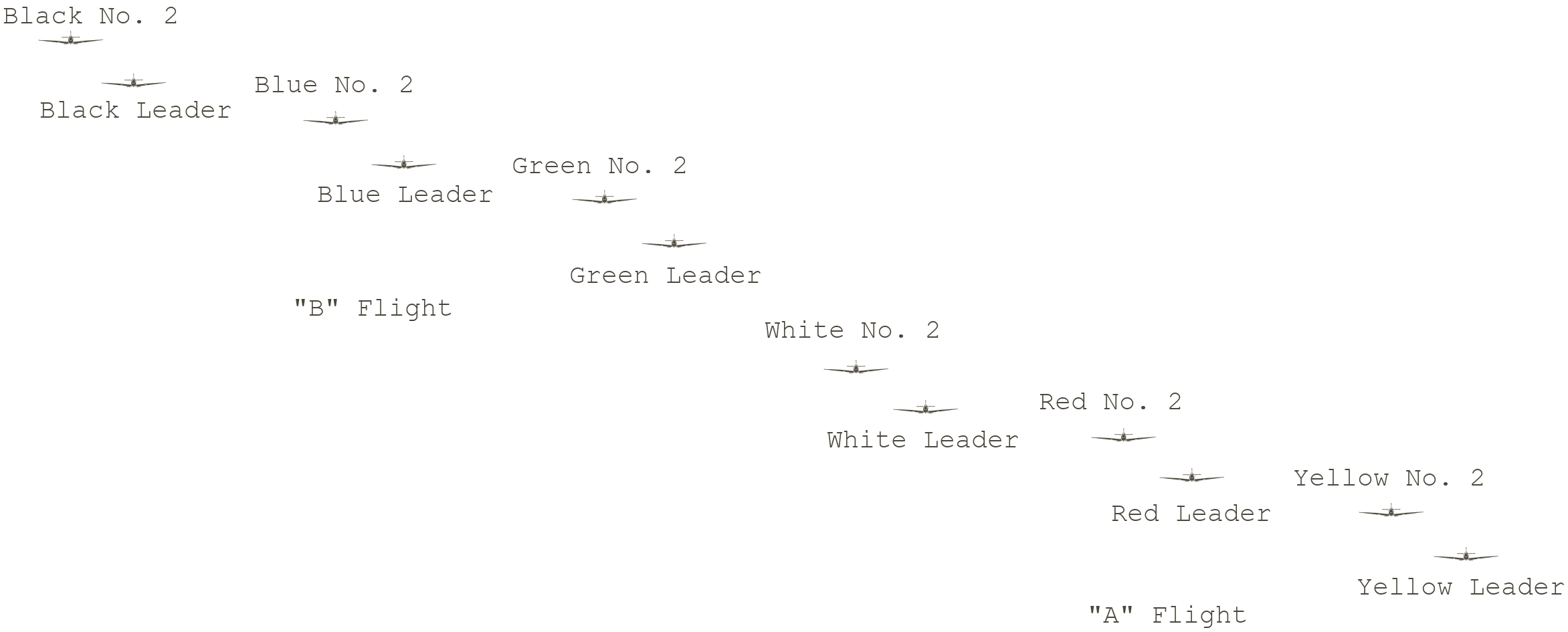 Air Fighting Tactics used by Spitfire Fighter Squadrons of 2nd T.A.F. during the Campaign in Western Europe,
Tactical Paper No. I. Air Ministry. February, 1947.